Philips Keyboard-Mouse Combo – SPT6323
Out of stock
Connectivity: 2.4GHz wireless
●Mouse buttons: 3
●Resolution: 1000 DPI
●Keyboard keys: 105
●Keyboard lifespan: 10 million keystrokes
●Working distance: 10 m
●Power supply: 1*AA battery& 2*AAA battery
●Product weight: 530±10 g
Out of stock
Designed for what you do
3 buttons
USB 2.0 Wired
Optical Sensor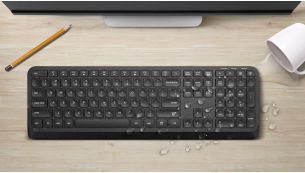 Water resistant design for cleaning and occasional spills
Life can be messy. With this water resistant keyboard, the occasional spill or spray off is no problem. These keyboards are built to last.
Simple plug-and-play wired USB connections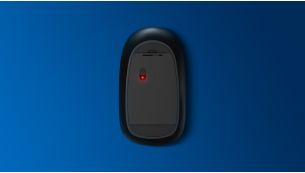 High definition optical tracking for smooth control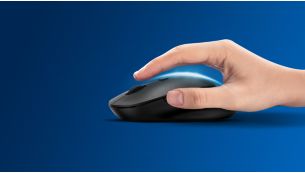 Comfortable ergonomic mouse design feels great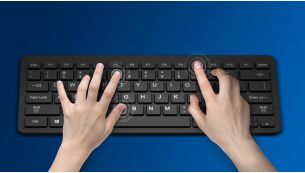 Keys last millions of keystrokes for durability
.
.
Mouse scroll wheel release key for fast scolling
Quickly scroll through long documents or web pages with the scroll wheel release button. Click once to scroll quickly, click another time to lock scroll into a more controlled speed.
Stylish design fits your cool style
With the slim design you are more likely to keep this with you for on-the-go productivity.
.
.
Technical Specifications
Product Type: Wired keyboard-mouse combo
Connectivity: USB 2.0 wired
Front Panel Material-Keyboard: Plastics front-panel
Keys: 104 Keys
Optical Sensor Precision-Mouse: 800/1200 DPI, 2 levels ajustable DPI
Handed Type: Left and right-handed mouse
Key Rollover Type: 6-key rollover (A,S,D,J,K,L)
Dimensions (LxWxH): Mouse:112.61*61.82*37.06MMKeyboard:(L) 437.64mm x (W) 146.20mm x (H) 22.27 mm
Weight: Mouse:Net weight:92g±5gKeyboard:474±5g
System Requirements: Microsoft Windows XP, Windows Vista, Windows 7, Windows 8, Windows 10 or later; Linux; Mac OS
Save

52.4%

Save

SAR

120

Only

SAR

109

SAR

229

Save

25%

Save

SAR

25

Only

SAR

75

SAR

100